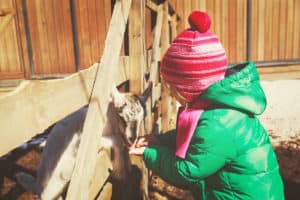 So. Much. Stuff Don't get me wrong, I LOVE watching my kids open presents on their birthday or Christmas morning. And there's nothing quite like the sheer wonder & excitement on your child's face as they unwrap that new toy and gush about it and how you're the most amazing Mom or Dad in the world for getting it for them.
What I don't love so much is that time AFTERWARDS where the new load of bounty has to somehow fit into the existing already limited space we have, along with all the other "stuff." This is what clued me into the amazing world of experience gifts for kids (and adults).
Gifts Communicate Love
Gifts is one of my top love languages. It's one of the ways I give & receive love most readily. It's also one of my daughter Gwen's top love languages. So as a gift-person raising another gift-person, it's really hard for me not to buy the people I adore most in this world All. The. Things.
Quality Over Quantity
But a couple Christmases back, I watched as my daughter (then 3 years old) opened a gift we gave her and proceeded to ask us to break it out of the package so she could play with it right then and there. That's how it should be, right? So we went ahead and grabbed a pair of scissors and got her new little toy set out of the packaging for her.
She went on to play with it for the next 15 minutes! I started to feel this rising sense of anxiety…an urgency for her to move on to opening the next gift, and the next. We were on a schedule here and there was a ton more to open for crying out loud!
When we finally convinced her to move away from that new, exciting toy to open the next one, she wanted to stop right there and do the same thing with the next toy, which we obviously didn't have time for.
And all of a sudden it dawned on me. My daughter didn't need 10 new toys that day. She just needed 1 that she really liked. But we had this expectation set up that, because we loved her, we needed to buy her a ridiculous amount of "stuff."
Cut the Clutter
That year started us on a gradual journey of getting rid of "stuff" and changing our lifestyle to one focused more on being producers than consumers. We still have a ways to go, but each step of the way has been so freeing and I have had zero regrets in the process.
There's a great article from the LA Times with some interesting statistics about our "stuff."
"The average U.S. household has 300,000 things, from paper clips to ironing boards."
"U.S. children make up 3.7% of children on the planet but have 47% of all toys and children's books."
As great as the initial thrill of purchasing or receiving stuff is, sometimes the best gift we can give to our families is making the hard choice for them in advance…to give less "stuff" and more intentional gifts.
Experience gifts are a great way to lighten the load in your home and create memories with your family. Check out these ideas or dream up your own! PLUS, these 13 Creative Ways to Wrap an Experience Gift will make them a lot more exciting to open!
This post may contain affiliate links, meaning I get a small commission from sales. As an Amazon Affiliate I earn from qualifying purchases. I only recommend things I use and love or would buy myself.
ONE-TIME EXPERIENCES
1. Movie Tickets
Give a gift card to a local movie theater or one to Fandango for purchasing movie tickets. Or create a coupon for a "date" and take them with you!
2. Zoo, Museum or Aquarium Tickets
Give single-use tickets to the zoo, children's museum, art museum, aquarium, science center, history museum, or any other fun, local attraction!
3. Workshop
There are TONS of workshops to choose from! Many local craft stores offer one-time workshops to create a single take-home project. You can find workshops on all sorts of fun topics, from business to gardening and everything in between, at local colleges or through your community center.
4. Paint Night or Ceramic Painting
Give a coupon to a local paint night, where they supply everything you need and an experienced teacher shows you step-by-step how to paint a specific scene on canvas. A great alternative, especially for younger kids, is to find a local ceramics shop that lets you pay a per item price and use their supplies.
5. Mani-Pedi
Purchase a giftcard to a local salon or spa or just create your own coupon and give it as a "date" to go with them together! You'll probably appreciate this gift after the craziness of the holiday season anyway 😉
6. Build-a-Bear
This does involves actually taking home a toy, but chances are the experience of spending quality time together will take this gift to the next level in a special way.
7. Theater Tickets
Whether you go big and buy front-row tickets to a Broadway show or simply the cheapest seats available at your local community theater, there's something magical about getting dressed up and seeing a live performance. This is a great one for the whole family!
8. Tickets to a Sports Game
This is especially a great gift for Dad, or anybody in the family with an affinity for a certain professional team. One year, I gave my husband the gift of a "date" to see the Cleveland Cavaliers (NBA) play and he was thrilled! We both enjoyed a great night and still look back at the pictures to remember it!
9. Tea Room or Fancy Lunch
Wrap up a fancy tea cup, a new dress or a pretty headband and give your child the gift of a special date with you to a tea room! Whether you just order tea & scones or go for a full "high tea" experience, it will be something she is sure to remember.
10. Waterpark or Amusement Park Tickets
Give your family the gift of an overnight at a waterpark or a day at an amusement park! It's a great mini-vacation that will get everyone excited. Wrap up a bathing suit, pool toys, or the tickets themselves and watch their faces as they realize the fun in their future.
11. Vacation or Weekend Getaway
Family vacations are one of the best ways to form memories! Consider wrapping up a gift that represents a family vacation in your future! Put together a box with a few items to serve as "clues" and see if your kids can guess where you're going!
12. Concert or Live Event Tickets
Whether your "jam" is country music, the orchestra or anything in between, tickets to a concert are a wonderful way to give the gift of music. There are also a TON of great live events for kids, like Disney on Ice, Sesame Street Live, Wild Kratts, Paw Patrol and more! See what's happening in the closest major city for ideas.
13. Ice Skating or Roller Skating Passes
This is a great, affordable option your kids will love! They can rent their skates onsite and enjoy an evening as a family or with a friend!
14. Bowling, Mini-Golf, or Batting Cage Passes
If your kids like sports or competition, give them bowling passes! It makes for a great night out of friendly competition, and maybe some great laughs too, depending on how well you bowl. 😉
15. Special Date with You
Create a hand-written "coupon" for a special date with your child or spouse with a unique idea that you know they will love to do with you. For my 5 year old, one of the best gifts she could receive is simply some special one-on-one play time with Mom or Dad. You don't have to spend a ton of money to create a memorable experience that will make your child (or spouse) feel loved this Christmas.
ANNUAL PASSES
These are gifts that will give all year long! Great annual passes could include…
16. Zoo Membership
If there's a zoo close by, this is a fabulous gift for the whole family! It provides so many opportunities for quality time and fun days out together. Plus, most zoos offer membership packages where you can add a babysitter or even 2 guests.
17. Children's Museum Membership
If you have young kids who aren't yet in school or live somewhere with frigid winters that make outdoor play difficult, this is an amazing gift! It will provide endless hours of entertainment and a nice excuse to get out of the house.
18. Science Center or History Museum Membership
Give the gift of wonder & education with this fun membership! Spark your child's curiosity and provide lots of opportunities for hands-on learning with this membership.
CLASSES or LESSONS
19. Cooking or Baking Class
This one is great for kids or adults! Check out your local community center, colleges, and even caterers or restaurants for a one time or ongoing cooking class. You'll be especially thankful once your child starts cooking dinner for your family. A one time cooking class also makes a great date night gift for your spouse!
20. Music Lessons
My mom has dreamed of learning to play the violin for years and years. So one Christmas, my Dad and I went in together and purchased 6 violin lessons for her. Instead of dropping big bucks on a violin, we did what lots of newbies do and rented one from a local music store for her. That way, if she decides she really likes it, she can choose to purchase it herself or continue renting. On Christmas morning when she opened that violin and we told her about the lessons, tears welled up in her eyes as this long-time dream became a reality for her. She still says that was one of the best gifts she has ever received.
21. Dance Classes or One-Time Ballroom Dancing Lesson
This is one of my daughter's favorites! Wrap up a pair of ballet or tap dancing shoes and a homemade coupon for dance classes! Let your child enjoy learning a new skill and staying active all year long! If in-person dance classes are too much for your budget or your schedule, there are a number of online or DVD classes you can purchase and let your child learn from home!
22. Karate, Fencing  or Martial Arts Class
One of my husband's favorite gifts is when we gave him a 6-week fencing class. Who doesn't love a good sword fight?
23. Language Lessons (Online or In-Person)
There are so many great options for this one! You can purchase an online subscription to Rosetta Stone or VIP Kids or find a local place that gives language lessons.
BOOKS & SUBSCRIPTIONS
24. Books
Give the gift of reading! While we try to limit the toys coming into your house, this is one area I do make an exception with. Books are an incredible way to connect with a child, spark imagination, learn and grow. Plus they take up little room, comparatively speaking, and are easy to pass on to friends & relatives or donate to a good cause when you're done with them. Not sure what books to buy? Check out 10 Hilarious Picture Books to Make Your Family Laugh (for kids) OR 9 Books to Transform Your Family (for adults)
25. Magazine Subscription
Someone gifted my daughter a subscription to Highlights magazine for kids and she looks forward to it every month! There are tons of great, educational and fun magazines for kids that will brighten their day and create opportunities for connection and quality time all throughout the year. Plus, it encourages reading!
26. Audible Subscription
This is one of my husband's favorite gifts to receive! If you know someone who loves books but doesn't have much time to read, this gift will transform their world with the gift of audio books!
27. Subscription Box
There are TONS of subscription boxes to choose from for anyone on your list. For kids, the Amazon STEM club, Girls Can! Crate, Spangler Science Club, Literati (books), or Little Passports are fun ones to check out! (I haven't tried any of these yet, so I can't speak to them specifically, but they are ones that came recommended from others.)
28. House Cleaning Service
Okay, so this isn't exactly a subscription and it's totally for moms, but seriously one of the BEST GIFTS EVER was when my mother-in-law gave me a once-a-month cleaning service for an entire year as my Christmas present. At first, I had to choose not to be offended that she thought I needed it. But I later realized that, from one working mom to another, she knew it would enable me to enjoy life and my family in a greater way. And she was so right!
EXPERIENCE KITS
If you still want to give a tangible gift, but with an experience attached to it, then kits are a great way to go!
29. Movie Night Kit
Grab a box or a basket and fill it with everything needed for a fun movie night! Popcorn, candy, and either a DVD or an iTunes or Amazon giftcard for renting a movie online. If you want to up the anty, include some new pajamas to go with it.
30. Gardening Kit
Help inspire a new hobby or great life skill! A gardening kit can include basic tools like a shovel, rake, trowel, gardening gloves, watering can, seed packets, etc.
31. Beach Kit
If you know a beach trip is in your child's future, then this is the perfect gift for them! A basic pail, shovel, sand molds, water toys, beach towel, sunglasses, and a bathing suit are all options for this fun gift.
32. Arts & Crafts Kit
Nurture creativity in your child with a container full of craft supplies! Things like construction paper, crayons, glue sticks, pom-poms, glitter (think this one through carefully), pipe cleaners, craft sticks, stickers, and child-safe scissors are all fun for kids!
33. Camping Kit
Planning a camping trip? Your family will go nuts for this! Put together whatever items you need: tent, sleeping bags, mess kits, s'more's sticks (you can use actual sticks to save money), flashlight, first-aid kit, canteen…and dream of nature days ahead!
Whatever you choose, experience gifts are a fantastic way to give the gift of quality time and lasting memories. Wondering how to WRAP an experience gift? Check out these 13 Creative Ways to Wrap an Experience Gift!
Like this post? You may enjoy these as well!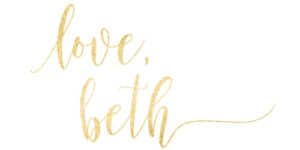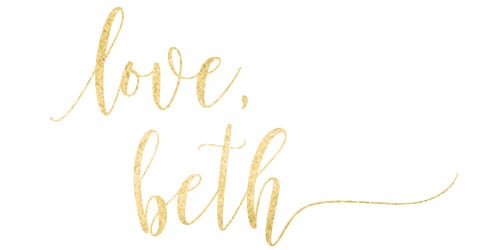 P.S. Share this post on Facebook, Pin it to Pinterest or email it to a friend using the buttons below!
P.P.S. Be sure to subscribe to our list for more simple strategies for a happy family right to your inbox!