If you're looking for a great alternative to more "stuff," giving the gift of experience is the way to go! Not only will it prevent clutter, but it's a fun way to bring wonder and adventure to the people you love. If you're not sure where to start, here are 33 Experience Gifts for Kids & Families!
But how do you wrap an experience gift? Once you know what you want to give, you can use these creative ideas to make your experience gift as fun to open as a traditional gift!
This post contains affiliate links. That means I may earn a small commission on qualifying sales. I only recommend things I love and would actually use. 
1. Give a Gift Certificate or Write Your Own Gift Coupon (use these free templates!)
Purchase a gift card or gift certificate for the experience and wrap it up! (restaurant, coffee shop, airline or hotel giftcard, spa gift certificate, Build-a-Bear, Movie Theater, etc.)
2. Purchase the actual tickets for the experience in advance and wrap them up like a traditional gift.
EXAMPLES: Movie Tickets, Sports game tickets, theater tickets, zoo passes, science center passes, etc.
3. Find a picture or logo that represents what you're giving them and print it out.
Taking them to Build-a-Bear? Print out a photo of the Build a Bear logo and paste it on cardstock.
Sports game? Print out the team logo, write the date of the game you're taking them to on it and wrap it up.
4. Buy a small item that represents your gift and wrap it up.
Zoo Membership? Wrap up a toy animal
Vacation? Wrap up a tiny airplane
Mani-Pedi or Spa Day? Wrap up a new nail polish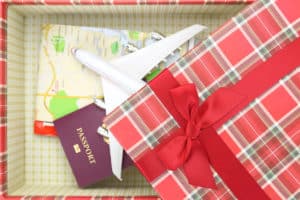 5. Give them the first installment of the gift.
Magazine subscription? Purchase a copy of the magazine and wrap it up.
Box subscription? Request a sample or have the first box shipped to you and give that.
6. Give them something they need in order to use your experience gift.
Ballet lessons? Give them a pair of ballet shoes in their size
Soccer Camp? Wrap up a new pair of cleats or a new ball
Lunch at a Tea Room? Purchase a pretty dress or fancy gloves
Waterpark? Try a new bathing suit or flip-flops
Cooking class? Give them a new apron or spatula
Vacation or weekend getaway? Gift a carry-on suitcase or backpack for the adventure
7. Do a scavenger hunt.
Create a few simple clues about what your gift is and wrap up the first one. When they open it, it should lead them to the 2nd clue (hidden somewhere in the house), then a 3rd and 4th clue. The final one can be an envelope with the tickets or an item that represents the gift. Use the certificate templates below!
8. Give them a "kit" to create their own experience.
Art Box: Create a box filled with various arts & crafts items (paper, markers, stickers, pipe cleaners, pom-poms, glue, crayons, scissors, feathers, etc.)
Movie Night Box: Fill a basket with everything needed for an at-home movie night! (Popcorn, candy, bottled drinks, new PJ's, and a DVD or an iTunes giftcard for a movie rental)
Camping Kit: Stuff a duffel bag with camping items like a good flashlight, mess kit, canteen, matches, roasting sticks, first aid kit, rope or paracord, etc.
Pampering Gift Box: Fill a basket with a robe, face mask, bath bombs, nail polish, foot scrub, sparkling beverage, chocolate, etc.
Cooking Kit: Choose a theme (like Italian food) and fill a basket with uncooked pasta, tomato sauce, olive oil, wine, apron, etc.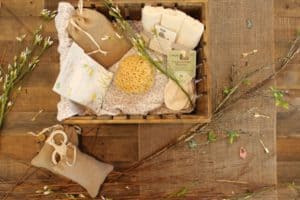 9. Do a creative photo to represent the gift.
Are you taking them on a special date? Take a photo of yourself with your arm around nobody and then edit the photo to indicate someone missing.
Download a photo at the experience location and photoshop in the person you're giving the experience to, showing them at that location.
Snap a funny photo of yourself attempting to do the experience (like ballet dancing, karate, etc.)
Edit an image of a celebrity doing the experience and paste in the head of the person you're giving the gift to.
[Remember to abide by copyright law for these, especially if you post them online.]
10. Send a video representing the gift.
Use your phone to record a quick video of you telling them what the gift is.
Take some footage of the place you're taking them to and, at the end, add in text that says "Surprise! I'm taking you here!"
Find a video tour online and send it to the person
11. Try themed Packaging.
Waterpark or an island getaway? Write it out on paper and put your "message" in a bottle and wrap it up.
Baking Class? Have a local bakery write it on a cookie with icing.
Paint Night? Purchase a small, inexpensive canvas and write on it with sharpie.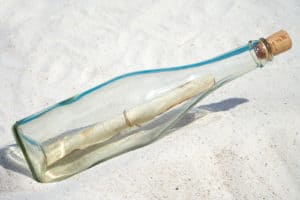 12. Solve the Puzzle.
Write what the experience gift is on the back of a puzzle with a sharpie, break up the puzzle, and give them the pieces to put together (fewer pieces are probably better).
13. Make a collage and have them guess.
Cut out some photos and words that represent your gift from magazines and create a collage (on paper with tape or glue, on a box using decoupage, or whatever you choose). Have the recipient guess what the gift is based on the collage! Or, have the tickets or gift certificate inside the box.
Want Some Gift Ideas?
Experience gifts are such a fantastic way to give something meaningful and memorable to the people you love! If you haven't already, check out these 33 Experience Gifts for Kids & Families for lots of great ideas of what to give! Also, be sure to grab your free copy of 20+ Printable Gift Certificates to make your experience gift is a hit!
Like this post? You may also enjoy…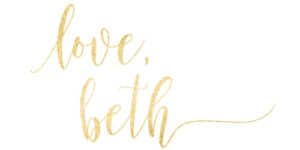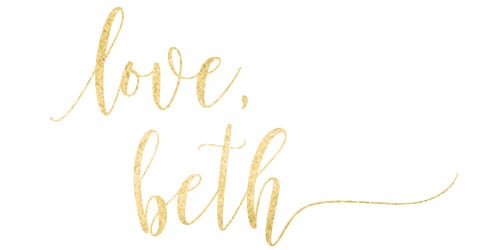 P.S. Share the love by pinning this to Pinterest, Sharing on Facebook, or emailing it to a friend who would enjoy it. Thanks!