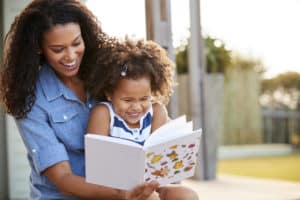 Reading is such a magical part of childhood. And not only does reading to your child have a positive effect on their brain development, language development, emotional intelligence and vocabulary, but it also plays a powerful role in building a strong relational connection!
But if you're anything like me, there's nothing worse than sitting down to connect with your child over a great book and having it fall flat. (Okay, maybe there are a lot of things worse than that, but ain't nobody got time for a bland book.)
So my kids and I did some research on the topic (mainly library trips and lots of snuggling up on the couch "testing" books out). These are 10 books we found that not only kept us entertained, but made both parents AND kids laugh.
Check out these 10 hilarious books for kids (and adults)!
This post contains affiliate links. That means I get a small commission from qualifying purchases at no additional cost to you. I only recommend things I use and love or would purchase myself! Read my full disclosure here.
If you've ever wondered what the life of a broken, melted or misplaced crayon is like, this is your window into their adventurous existence. If you haven't wondered, it's still totally worth a read. Author, Drew Daywalt, does a great job bringing crayons to life for this creatively hilarious collection of crayon stories.
The adorable barnyard setting, combined with surprisingly intelligent farm animals, delivers an endearing and very clever tale involving typed out messages between a demanding barnyard crew and the dismayed farmer. Lots of times I read a story and think, "I've heard this a thousand times." At the end of this one, I found myself saying, "That was so creative!" The best part about it is that there's a whole series to enjoy beyond this first one!
This one is one of my own childhood favorites and it is just as delightful now to my kids as it was to me back then! You can't beat Grover's lovable personality combined with his increasing angst about the mysterious "monster" lurking at the end of the book. I don't want to give anything away about how it all turns out, but I promise it's not scary for little ones.
My brother gave this one to my daughter as a gift and I wasn't sure what to think at first. It turned out to be a hilarious modern-day parody about our tech-filled lives, in the exact style and rhyme of the original Good Night Moon. It made us laugh and left us pondering.
If you haven't seen the YouTube video of a Grandma reading this book to her grandson, go check it out! That was my introduction to this ridiculously funny book and it definitely didn't disappoint. I love a good pun and this book is jam-packed with them, coupled with cute illustrations and a sing-song feel that will have you (and your kids) in stitches.
This one was definitely a pleasant surprise. Four adorable "dust bunnies" help early readers practice simple words and rhyming, while providing a refreshing dose of humor and irony. Even my 1-year old requested we read it again and again! As I was writing this, she actually brought this book to me and insisted on our reading it 3 times. (How could I resist?)
The element of surprise in this clever book had my kids and me both in an uproar! That's all I'll say, so I don't spoil anything. But go get it. Get it right now.
This one came recommended, but I have to admit I wasn't expecting to like it. Not a bug fan. Not only did we like it, but we burst out laughing on several occasions and proceeded to read it again. A young worm of humble origins records his adventures and struggles, along with his adorable friend spider. There's a whole series with this one too, as well as a tv show for kids!
Sandra Boynton is absolutely my favorite author of board books! There are a lot of cute, albeit yawningly boring, books for little kids out there. But Boynton blows all those books out of the water and manages to capture the attention of kids and parents alike with her quick wit, catchy rhymes, and adorable illustrations. I picked this one because it has a cute element of humor, but honestly I recommend all of her books. A few of our other favorites include Barnyard Dance, Belly Button Book, Hey Wake Up, and Moo, Baa, La La La.
I saved this one for last, because it's my favorite! If you have never read this lesser-known Dr. Seuss book, you have to check it out! In normal Dr. Seuss fashion, his masterful use of language keeps us on the edge of our seats! In a funny and unexpected turn of events, you and your kids will find yourselves learning an important character lesson, while still being delightfully entertained in the process.
There's nothing quite like snuggling up with your child and entering into a story together, emerging refreshed, entertained and even a little wiser. Happy Reading!
If you enjoyed this, you may also like: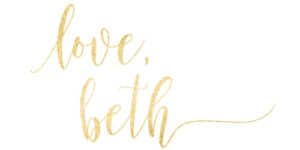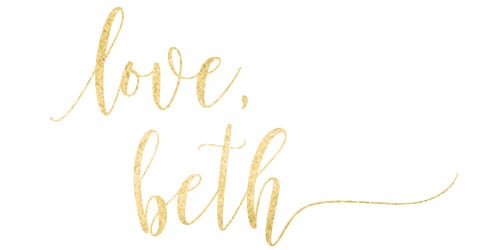 P.S. Like this post? Share it on Facebook, Pin it on Pinterest, or Email it to a friend using the buttons below!
P.P.S. Also, be sure to subscribe to our newsletter for more simple strategies for a happy family!