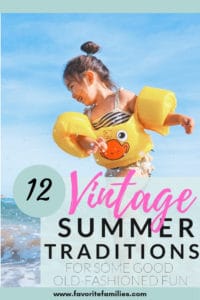 Do you ever long for the slow, lazy summer days you enjoyed as a kid? There was something magical about summers…nowhere you had to be, nothing you had to do, and every opportunity to relax and have fun. I don't know about you, but summers have changed a bit for me over the years. Now, in the constant swirl of kids' activities, work schedules, household duties and the ever-tempting draw of phones, iPads and video games, it feels like summer is gone in a blink of the eye.
But every year, as I catch that first enticing scent of lilacs in the breeze, as I bite into that perfectly ripe, juicy strawberry, or as the gorgeous summer sun warms my face, I get this tugging feeling deep in my soul. It's a longing for those magical summer days I cherished as a kid. A deep desire to just stop everything, close my eyes and drink deeply of the peace and simplicity of a good, old-fashioned summer.
We may not be able to quit our jobs and take the summer off, but there are so many amazing, vintage summer traditions that we can bring back and give our families a taste of the magic. And so many of them are free!! Here are a few on my list to try:
1. Watermelon Seed-Spitting Contest
If you've never done this, you have to try it!! Not only do the kids LOVE it, but it is ridiculously hilarious watching your family members attempt to spit a watermelon seed. Whether you compete for the longest, highest or funniest seed spit, just take a minute to laugh together with your family. And if you find a scattering of watermelon plants growing in your yard next summer, it's not my fault 😉
2. Catching Lightning Bugs
When my mother-in-law was a kid, her nightly curfew was "when the lightning bugs come out." Every night, around the same time, as the last glimmer of sun slips behind the horizon, the lightning bugs come out to play. No matter how old I get, I'm still giddy every time I see these tiny creatures light up the night sky and your kids will too! Instead of ushering everybody in for bedtime one night, grab a few mason jars or some empty pickle jars or even a glad container and send your kids on a quest to gather as many little friends as they can. Don't forget to finish the night by letting them go.
3.
 

Picnics

Nothing says summer quite like a picnic. Surprise your family by packing up lunch one day, grabbing a large blanket, and taking them to a beautiful spot for a picnic. If you don't have time to go to a park or the lake, then do it in your yard! I promise, your kids will be just as excited. Score some bonus points by packing cookies or something special for dessert.
4.
 

Berry Picking

There is nothing more delicious than biting into a sun-warmed strawberry, picked right off the plant. Search online for "u-pick farms near me" and find local places that will let you pick your own strawberries, blueberries, etc. and just pay for what you pick. Kids & adults alike will enjoy the thrill of the hunt…seeking out the biggest, juiciest berries and collecting them to bring home and turn into delightful summer dishes, from blueberry pies to strawberry jam and everything in between.
5. Backyard Campout
You don't need to drop big bucks on a lavish vacation to give kids a memorable experience. Forget Disney World (for now) and put up a tent in your own backyard. Your kids will most likely remember & enjoy it just as much! Find a cheap tent to buy or borrow one from a friend, grab a flashlight & some snacks and you're set! Use your flashlight to do shadow puppets. Tell some scary (or not so scary) stories. Bonus points if Dad takes the lead on this one and Mom gets a night to herself.
6. Daisy Chains
You don't even need real daisies for this one, any wildflower or dandelion with a long stem will do! Search online for "How to Make a Daisy Chain" and let your kids gather their own flowers for a bit of natural beauty & art. Then lie back in the soft grass, adorned in your newly made floral garlands, and watch the clouds drift by.
7. Pooh Sticks
This is a delightful game for a lazy summer afternoon. As the title suggests, it originated from the classic children's book, Winnie the Pooh, by A. A. Milne. All you need to do is have each person who plays find a stick (or pine cone or other piece of nature) and look it over carefully so they can recognize it as theirs. Then find a bridge over a river or creek and, on the count of 3, have everyone drop their sticks into the water below. Everyone then runs to the other side of the bridge and waits to see whose stick is the first to emerge on the other side. The first stick's owner is declared the winner and then everyone chooses a new stick to begin again. 
8. Skipping Rocks
There's something truly exhilarating about choosing the most perfectly smooth stone, taking your throwing stance, and flinging that rock against the water's edge. 1…2…3…4…5…6 jumps! Kids will delve into the principles of aerodynamics & physics without even knowing it as they learn which stones go the farthest and how to pitch their rocks for the greatest number of skips.
9. Campfire Sing-A-Long
Who doesn't love a good campfire? Choosing the right stick, roasting that marshmallow to golden perfection, and feeling the burning heat on your face when you step just a little too close. But one of my favorite parts of an old-fashioned campfire is the powerful dynamic that happens when good friends and family join their voices together in song. Your kids will go crazy for "Going on a Bear Hunt," "The Green Grass Grew All Around," or "Boom Boom, Ain't it Great to Be Crazy." Or if you're going for a calm, evening, start Amazing Grace or How Great Thou Art and find your family in a holy moment.
10. Mud Pies
These are as easy to do as they sound, but I've hardly met a kid who doesn't LOVE getting dirty when Mom says okay (and often when she doesn't). All you need for a good mud pie is a bucket of dirt (without sands/stones), a source of water, and whatever flowers, pebbles, leaves, etc. your kids want to use for decorations. Start by adding a little bit of water at a time and work it into the dirt. Keep adding more until it starts to form the consistency of dough. Your kids can knead it, shape it, and decorate it to their hearts' content!
11. Jump Rope Competition
I remember many a recess in kindergarten spent seeing how many jumps I could do before messing up. Give each of your kids a rope or let them take turns and see what they can do! If you want to get fancy, get two long ones and try some double rope games!
12. Make a Club House
I ALWAYS wanted a tree house as a kid, but it just wasn't really an option. So what did I do instead? Lots of things. I stacked firewood in rows to form a "log cabin." My parents found someone giving away an old wooden clubhouse and we revived it with a coat of paint and It. Was. Awesome. Another time we got our hands on a refrigerator box and cut out doors & windows and spray-painted it red. Whatever your skill level & budget, from cardboard to tree house, let your kids get in on the creative process of making a club house of some kind. This will bring them hours upon hours of entertainment. I may or may not have started a spy agency from my clubhouse. 😉  
There are a thousand fun, vintage ideas for the summer! While we may not always be able to slow down time or recreate our own childhood summers, there are so many great ways to give your kids a taste of the good ol' days, before smart phones & tablets. But watch out, you may just find yourself feeling like a kid again too.
Enjoy this post? Here are some others you may like!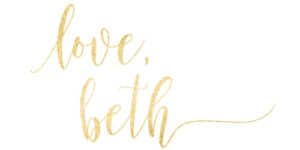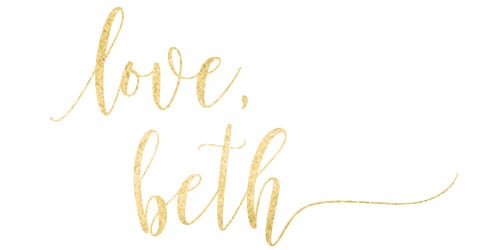 P.S. Like this post? Be sure to pin it, share it on Facebook, or email it to a friend!
P.P.S. Also, be sure to sign up for our weekly newsletter for more tips, encouragement and simple strategies for a happy family!