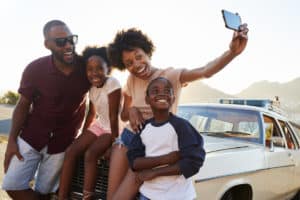 "Sure, we can totally drive from Cleveland to Hilton Head  this summer with the kids," I declared with ignorant bliss, as I was in my 2nd trimester of pregnancy with our 2nd child. "It'll be fun!" 
I've always been an optimistic person, but I think my pregnancy hormones must have clouded my thinking JUST a wee bit when I committed to making a 12 hour drive with a 4 year old and an 8 week old, before our baby was even born.
It. Was. Rough. Siri told us it was a 12 hour drive to Hilton Head. It took us 16 hours. For some reason, I hadn't properly prepared for this trip either. Maybe it was the postpartum fogginess from lack of sleep, but we decided to carpool with my parents and I'm pretty sure we stopped at least 8-10 times on the way down. There were TONS of tears….and the kids cried too. Did I mention we also got food poisoning from a sandwich place on our way down? 
And the worst part was that, once we got there, I knew that at the end of the week, we'd have to do it all over again. I was having major anxiety about a repeat of the drive down.
But I'm no idiot. I decided that there MUST be a better way to travel with little kids. So I devised a plan, and it worked! We cut THREE HOURS off our return trip.
A road trip with kids can actually be a lot of fun! (Read 7 Reasons to Travel with Young Kids) And sometimes it's not. But with a little intentionality, they can be a LOT better than you think. So learn from my mistakes and put these road trip tips into practice the first time around:
1. Plan Ahead
This is the first and most important thing. Sure, you can fly by the seat of your pants and take what comes for a little 2 hour trip. But for anything longer than that, an ounce of prevention is worth a pound of cure. In the days or weeks leading up to your trip, take a few minutes to jot down some notes and make sure you are ready.
2. Get EZ Pass/Toll Paying System
I used to think that those nifty little EZ Pass scanners (or the equivalent system in your state) were only for commuters who took toll roads on a daily basis. Guess what? They're not!! Anyone can get one and, if you use a toll road more than once or twice a year, it's actually worth it.
I can't tell you how amazing it is to just glide on through toll booths while your kids are asleep in the back seat. No need to stop the car, roll down the window, shuffle coins or panic because you didn't bring cash….all while your previously peaceful sleepers are rudely awakened by the noise and burst of cool air.
Seriously, getting an EZ Pass scanner is one of the best travel decisions we've made.
3. Plan Your Meals In Advance
Did you ever notice that everybody gets ravenously hungry at different times and for different things on a road trip? One of the best ways to cut down on drive time is to plan your meals ahead of time.
Decide whether you're going to pack your meals or eat out. If you're packing them, do it the night before. If you're stopping somewhere to eat, decide to line it up with a Power Stop (see #8) for max efficiency. Pick one place to eat and get everyone's food there if possible. Even better if it's something you can eat on the road.
4. Prep Your Kids for What's Coming
A couple times a year, my family would pile into the car for an 8 hour drive to my grandparents' house. At the beginning of each trip, my mom would smile and remind us, "Okay, kids. This car is our home for the day. So get comfortable!" It helped us get in the road trip mindset.
Start talking about your road trip with your kids ahead of time. Help them catch a vision for making the car their home for the day. Let them pack a bag with books & toys. Start framing it as a positive experience and they will get on board.
5. Dress the Part
Make sure you put your kids (and yourself) in comfy clothes. If you're leaving in the afternoon or evening, put them in their PJ's for easy transfer to the bed on arrival.
It's hard to regulate the temperature to each person's taste, so layers are also a great idea. Make sure your kids each have a sweater or sweatshirt in case they get cold. They also make great "blankets" for car naps.
6. Be. Flexible.
No matter how well you plan things out, stuff happens. Unforeseen traffic, illness, spills, etc. But your attitude as the parent can make all the difference between a great trip and a terrible one.
Just decide ahead of time that you will go with the flow and make the best of it. Not only will it help you have a better attitude, but it will teach your kids how to be flexible too. Choose to see obstacles as humorous or as an adventure to get through as a family. And your kids will see it that way too.
7. Make Road Trips Special
Growing up, my dad would always surprise each of us with a new magazine. Car trips were also the only time my family got a fast food breakfast and I always looked forward to it.
Now with our kids, we pick out a new toy to surprise them with (something that will also keep them entertained in the car) and on one of our power stops, we let them pick out a snack from the rest stop. My 5 year old told me it's her favorite part of road trips.
Don't leave yourself and your spouse out! Grab coffee, get a new magazine, pick out a fun audio book to listen to, etc. Do something that brings you joy on road trips. Another great idea is using these 25 Connecting Questions to get your family talking and having fun together!
8. Make Power Stops
If you only do ONE THING from this list, make it this one. We call them "Power Stops." Stop once every 2-3 hours (3 if you can make it) and do EVERYTHING – bathroom, food, gas, exercise. Also, divide and conquer so you're getting these done simultaneously and efficiently.
BATHROOM During this stop, have EVERY person use the bathroom, even if they don't have to. Change diapers.
FOOD While one parent is taking kids to the bathroom, have the other one get food. Breastfeed the baby (only if you can't pump and feed in the car).
EXERCISE Make sure every child who can walk has a chance to stretch their legs, yes, especially the toddlers! If possible, stop somewhere that has a grassy area or play area and give your kids 5 minutes to run around. If not, consider having them do 20 jumping jacks or something to get their wiggles out.
GAS Fill up the gas tank (this may be every other stop, but make sure you don't have to make a separate stop).
9. Leave an Open Seat Next to the Baby/Toddler When Possible
They will need the most attention/entertainment, so it helps if there's a spot where a parent can quickly move to when needed. BONUS: If you have older kids, let them take turns entertaining or feeding snacks to the little ones.
10. Plan Your Optimum Travel Time
WHEN you travel makes a huge difference in the quality of the trip. If your kids do well in the morning, try to plan it so the bulk of your driving hours are during their happy morning time.
So if you have an 8 hour drive, pack the car the night before and leave first thing in the morning, like 6-7am (either right when your kids wake up, or even consider moving them in their PJ's directly to the car and letting them sleep a little more in the car). Then you'll arrive at your destination before any of the late afternoon fussiness begins.
If your kids are great car sleepers, consider leaving in the late afternoon/early evening and letting them fall asleep on the drive, getting there around midnight and transferring them to the bed, already in their PJ's.
11. Pack Plenty of Snacks
From the youngest member to the driving adults, snacks will cover over a multitude of road trip issues. Nobody likes a hangry travel buddy. Make sure you get some "special" snacks that you don't normally get, to stir up excitement.
12. Consider Splitting the Trip into Two Days
If your kids have a really hard time in the car, or you're driving longer than 8-9 hours away, this is a great option. It may be an extra expense, but worth it for your sanity and the overall enjoyment of the trip.
So you don't lose too much actual vacation time, try to leave after work the night before you had planned to leave. Even if you only drive 3 hours and stay in a hotel, it makes a huge difference.
Plus, staying in a hotel is one of our kids favorite parts of a trip, so to them it's an added bonus. Even if you don't do this on the drive TO your destination, it's a great option for the way back to buy you some extra time to settle in after your trip.
Or just plan to take two more relaxed days to drive and check out some fun sites or activities along the way!
13. Switch Up the Activities
The key to keeping kids entertained in the car (in my experience) is variety. Instead of planning ALL activities or ALL movies/screen time, mix it up.
Start the trip with familiar toys/books/activities while everyone is fresh. [Here are some of our favorite picture books to get kids laughing.]
Bring out a NEW toy or activity as a surprise when boredom starts to creep in.
Introduce movies & screen time when the novelty of the road trip is wearing off.
For really little ones, rotate between toys, books, activities and screen time in 15-30 min increments to keep them happy.

 
14. Potty Breaks for Young Kids
You already know how to do a Power Stop. But where this breaks down often is with younger kids, especially those being potty trained or recently trained.
Here are 3 tips that have worked for us:
Take it easy on drinks. Of course you want to keep everyone hydrated, but consider offering drinks at certain times (when you know you'll be stopping within the next 30 minutes) rather than as a free for all.
Put your child in a pull-up OVER his/her underwear. They still have the feel of the underwear, but you have an extra layer of protection just in case.
Pack a small potty chair. If they just can't wait, make a quick stop on the side of the road.
15. Give Yourself a Day of Rest at the End of Your Trip
We used to pack our vacation time SO tightly that we'd be getting home late at night and then have to get up early the next day for work or school. It actually undid a lot of the rest we experienced on vacation, as we launched back into life exhausted and behind on laundry and cleaning.
So we started giving ourselves a 1 day buffer at the end of the trip to rest and it has made all the difference.
These tips have made road trips SO much more enjoyable for our family and hopefully they will for yours as well! What other tips have helped you? I'd love to hear them!
Here are some more great resources you may enjoy: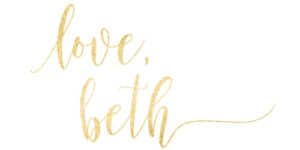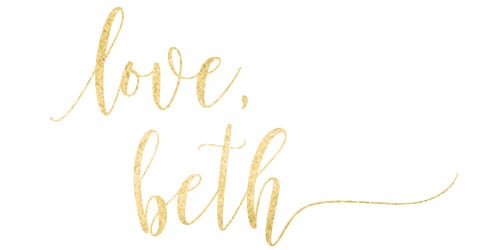 P.S. Like this post? Pin it on Pinterest, Share it on Facebook or Email it to a friend!
P.P.S. Be sure to sign up for the Favorite Families newsletter for simple strategies, tips and encouragement for a happy family!