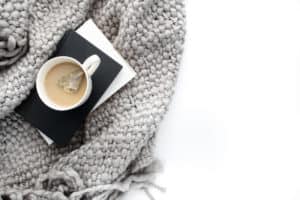 Creating a cozy home goes way beyond just warm and inviting. A truly cozy home is a place that welcomes you into an experience. It's something that warms your soul, not just your body. It invites each person who enters to instantly feel like family.
How to Create a Cozy Home
While most people focus on simply the aesthetic of "cozy," whether fuzzy blankets or well-placed accent pillows, the secret to a truly cozy home is engaging ALL FIVE SENSES.
The human brain works in an amazing way. The more senses that participate in an experience, the more likely we are to remember it. And the more likely we are to ENJOY it, too. So rather than focusing on just making your house warm, start thinking about how you're engaging each of the 5 senses when someone enters your space.
Picture This…
After a long, exhausting day, you trudge wearily up the front steps to the front door of a new friend's house. You've never been there, so you're not sure what to expect. You give your spouse a tired look and whisper, "Let's just stay for an hour, max." But the door swings wide open and you're welcomed inside with a warm smile and a friendly embrace.
Instantly, the tantalizing scent of apples mixed with cinnamon hits your nose and your mouth begins to water with anticipation of the coming feast. As you look around, you notice the fresh, sweet-smelling hydrangeas gracing the center of the table and the way the soft red accent pillows give a playful pop of color to the living room. The gentle crackle of the fire in the fireplace draws you in.
Etta James' rich, buttery voice croons "At Last" in the background as your hostess invites you to the table and you feel the muscles in your neck begin to release the tension they've been holding all day long.
You breathe in the heavenly scent of nutmeg wafting from your cup of autumn squash soup and eagerly lift the spoon to your mouth. Your eyes close in utter delight as the warm, flavorful spoonful speaks to your soul. Your new friend cracks a joke and the sound of laughter fills the room, almost putting out the two tall, cream colored candles gracing the sides of the purple hydrangeas.
After a delightful meal, you retire to the living room where you curl up on a corner of the couch with a soft, gray woven blanket draped over your legs and your hands wrapped around a deliciously warm cup of Ethiopian coffee, the perfect compliment to the homemade apple pie you just savored.
Before you know it, your one hour turns into four as you bask in the warmth of the company surrounding you and realize how powerful "cozy" can truly be to soften your heart, melt away your stress, and turn a stranger's house into the welcome home of a kindred friend.
How to Engage All 5 Senses to Create a Cozy Home
The first step in creating a cozy home is to evaluate your space and environment through fresh eyes. Take a minute to go outside, then walk through your front door with a fresh set of eyes. Don't move from that first spot until you have carefully examined the entire space through all 5 senses.
1. Sense of Sight: Making Your Home Cozy to the Eyes
One of the first things we notice when we walk through a door is what we see. The look of your home will usually be the "first impression" to guests and is definitely important to the overall coziness of your space.
Now don't drive yourself crazy. You don't have to hire an interior designer and drop $10k or anything like that. There's a lot you can do for free or seriously cheap to cozy up your space right away. Plus, the goal here is not visual perfection. If your house is too perfect, it can actually make it LESS inviting. People feel most at home when a house shows that real people live there. It's okay to have kids' toys around and dust bunnies in the corner. I promise.
Tips for Improving the Look of Your Home:
1. Remove or hide clutter. A brilliant friend once told me that if you make your house look NEAT, people will think it's CLEAN. Baskets are a great, cozy method of organizing your space in an aesthetic way.
2. Replace outdated furniture or decor. If your budget is tight, choose a few of your pieces to refresh with a simple DIY project or go with a more minimalist vibe. A fresh coat of paint is a great and affordable way to make your room feel updated!
3. Pay attention to textures. Choose accent fabrics that look soft and inviting – blankets & throw pillows are awesome for doing this on a budget. Soft cottons and wool can cozy up a space easily.
4. Adjust the lighting. Use soft, warm lighting when possible. Dimmer switches, candlelight, and lamps with yellow (vs. blue) lightbulbs are great options for setting a cozy mood.
5. Add in a few pieces that will instantly invoke joy and good memories. Seasonal items & decor are a great way to do this for cheap! In the fall, pumpkins, gourds, mums and corn stalks are a fun way to cozy up your space.
As Christmas approaches, there's nothing like fresh greenery draped across your mantle or a live poinsettia gracing your table to make your house feel like home. Fresh flowers are another great option in any season. A fun photography book on the coffee table or a smiling family photo on the bookshelf all add to a general sense of comfort and "home."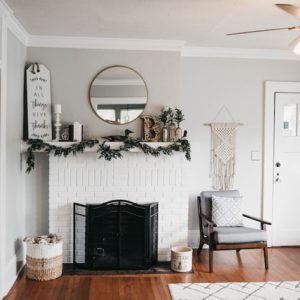 2. Sense of Smell: Making Your Home Cozy to the Nose
There's nothing quite like a deliciously inviting scent to draw you in and warm your soul.
We tend to become immune to the general smell of our own house, so if you're brave enough, ask a good friend or relative to tell you what they smell when they enter your space. 
Tips for Improving the Smell of Your Home:
1. Remove any unpleasant odors (take out trash, change the litter, etc.)
2. Let your cleaning supplies work for you. No matter how beautiful your decor, nobody wants to get slapped in the face with the smell of bleach when they walk into your living room.
There are SO many amazing cleaning products now that use essential oils or natural products that smell fantastic and make your house sparkle.
One of the best ways to freshen up the smell of your home is a quick clean before people come over. Spray your surfaces with something that contains an essence you love (lemon, lavender, lilac, etc.) and not only will your place look great, but it will smell great too!
3. Unleash the power of food. Even if your house is a mess, you haven't showered in days, and the kids are clinging desperately to your legs as they call your name for the 97th time, all you have to do is pop some pre-made chocolate chip dough into the oven on 350 for 11 minutes and your family (or guests) will overlook any perceived chaos in favor of what's in the oven. I'm talking the kind that even come pre-cut for you.
If you enjoy baking or cooking (you're my hero and please email me your address, because I'll be right over), then let your ingredients win everyone over with their tantalizing aromas! If you know people are coming over later in the day and you won't have time to slave over the stove, throw a pot roast or chili in the crock pot and let it simmer all day.
By the time your family arrives home or your guests are at the door, the whole house will be a culinary hug waiting to embrace them.
4. Choose the scent you want. Keep a favorite candle or diffuser in strategic spots in your house so you can quickly adjust the smell-factor. If you're really going for cozy, scents like vanilla, cinnamon, or anything that is calming tends to be a good choice.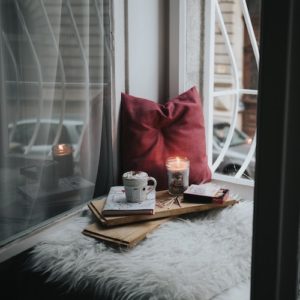 3. Sense of Touch: Making Your Home Cozy to the Body
Now this is what most people think of when they're going for cozy. What it FEELS like. This is such a fun way to demonstrate warmth to your family and friends.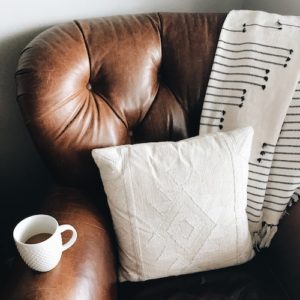 One Christmas, I decided that I had to have this trendy gray cable-knit blanket to adorn my cream colored microfiber sofa. My mom obliged my excited request, but also picked out a SECOND throw blanket for me, a gray & white plaid one made of a super soft material.
I proudly displayed my new cable knit blanket, but whenever I reached for something to cozy up with, guess which one I chose? The plaid one that was soft and instantly warm. So make sure you choose the kinds of fabrics that YOU would grab if you were cold, and not just the ones that look good hanging off the arm of your loveseat.
Tips for Improving the Feel of Your Home:
1. Adjust the thermostat. All of your attempts to create a cozy space will be second rate if your house is just too cold overall.
2. Light a fire. There's pretty much nothing cozier than curling up by the fireplace. Need I say more?
3. Add accent pieces like soft throw blankets & pillows made of cozy fabrics that make you want to cuddle up.
4. Hugs. Okay, stay with me for a second on this one. I know this isn't everybody's cup of tea, but positive physical affection has been scientifically proven to promote health & healing and your home needs it!
The warmth of an embrace helps lower stress & anxiety, regulate body temperature and heart rate, and increase endorphins. If you do nothing else to create a cozy home, do this one. In our tech-forward society, a hug holds the power to heal your soul.
4. Sense of Sound: Making Your Home Cozy to the Ears
This is actually my FAVORITE way to shape a cozy home environment when people come over. It adds an x-factor that really brings everything together and presents a holistic experience. Most people probably don't think about sound when they're evaluating the coziness of their own home, but it makes a big difference. 
Tips for Improving the Sound of Your Home:
1. Eliminate negative sounds when possible. If your dogs tend to go wild when someone first comes over, consider putting them in a back room at first. Turn off any timers, buzzers, or anything harsh (just make sure you take whatever's in the oven out before turning off the timer.)
2. Turn on the music. Create a playlist or Pandora station of calming or memory-invoking songs and have it playing when your family or guests arrive. Loud enough that it sets the mood, but not so loud that it detracts from conversation will be perfect.
Classical music, instrumental music, and jazz are all great options for mood music. My favorite thing to play in the background? Frank Sinatra, Bing Crosby, or Michael Buble'.
Music engages the same part of our brains that is involved with long term memory, so we tend to remember music better than a lot of other things. Music even helps our brains commit things to memory and holds strong associations. So if you want to create a cozy space, choose music that elicits positive memories and associations for your family and it will instantly enhance the moment.
3. Nature is your friend. Let your fireplace crackle. Open the window and let the chirping crickets or the gentle breeze through the trees or the rolling waves on the seashore work their magic.
The sounds of nature will communicate peace and calm to everyone. I've even used the Netflix fireplace video up on my tv in a pinch. It seems corny at first, but people love it!
4. Laughter is contagious. It's a universal language. Don't get so caught up in setting the mood that you forget what's most important. Kick back and enjoy the cozy warmth of your own home and family. Let the cheesy jokes come forth. Let your kids fill the air with laughter. Stop to enjoy the moment.
5. Sense of Taste: Making Your Home Cozy to the Tastebuds
Okay, can we all just get excited about this one? There is something SO powerful about food.
When I hosted my daughter's 1st birthday party, people had arrived and were standing around awkwardly, not really talking to each other; it felt like a disaster.
Then the food was ready and I announced to everyone that it was time to eat! I invited them to the table to share the delicious array of goodies we had worked so hard to prepare.
Almost instantly,  I watched people's stances change. Their shoulders relaxed, they loaded their plates and began to converse with friends and strangers alike. Laughter filled the air and the room was suddenly alive with community.
Food has a way of uniting us like nothing else. It speaks a message of inclusion, of sustenance, and of life itself.
Around the table, strangers become friends and friends become family. If you ever want to build relationship with someone, invite them to your table. It doesn't have to be fancy; it doesn't even have to be homemade. The more heart and soul you're able to put into it, the better. But whatever you can do will be enough. If you want to communicate cozy in a way that warms the soul, serve up a meal around the table.
Tips for Improving the Taste of Your Home:
1. Have something that's available immediately and don't be afraid to eat it yourself. Nothing cuts through the awkward and sets people at ease quite like food, and they'll be more likely to indulge if you do. Chips & guacamole, a cheese plate, or any kind of easy finger food is a great choice.
2. Serve something warm with your meal. It doesn't have to be everything, but a creamy cup of autumn squash soup or a hearty bowl of chili will certainly say cozy.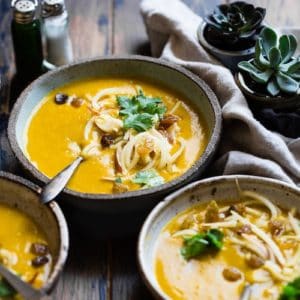 3. Dish up dessert. Sweetness speaks to the soul. If you're not into sugar, a bowl of fresh, sliced strawberries topped with hand-whipped cream is on point.
4. Pour a hot beverage. Warm your family or guests from the inside out with a cup of coffee, tea or cocoa. A fun way to do this is creating a coffee bar! Check out these 10 Things Every Coffee-lover Needs to Create the Perfect Cup.
A Little Intentionality Goes a Long Way
It doesn't take much to create a cozy home, but the benefits are amazing. If you pay attention to each of the 5 senses as you work to create a cozy environment, your family and friends will LOVE the full experience. Your house will feel like home. But keep in mind that the coziest part of a home is the warmth of the people in it. If you do nothing else, just love people well and your home will feel "cozy." Everything else is a bonus.
Enjoyed this post? You may also like…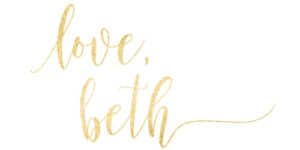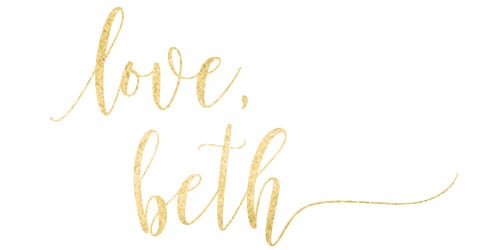 P.S. Share this post on Facebook, Pin it to Pinterest or Email it to a friend using the share buttons below!