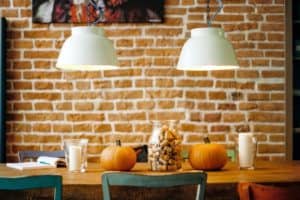 One of the most powerful ways to shape your family culture is with traditions! They serve as family pillars…regular reminders of the beauty of your life together. They also help strengthen your relational connection and give you something to look forward to all year long!
Family Thanksgiving traditions are some of my FAVORITES. Not only do you get to eat a ridiculous amount of delicious comfort food on Thanksgiving, but it has somehow remained fairly non-commercialized. It's not about buying a bunch of stuff you think you want, but completely about being thankful for what you already have. It's a refreshing perspective check leading into the (also super fun) Christmas season.
So as you're cozying up this November, make the most of this amazing holiday by adding some fun family Thanksgiving traditions!
1. Corn Kernels in a Basket
This is something my family always did when I was growing up and now we do it with our kids! Grab a bag of unpopped popcorn kernels at the grocery store and, while you're setting the table for Thanksgiving dinner, put 3 kernels by each person's place setting. Set aside a basket or some sort of container for collecting them later.
When everyone sits down to dinner, pass the basket around and have each person take turns sharing something they are thankful for, putting one kernel in the basket for each item. You can either have each person do all 3 kernels on their turn, or pass the basket around 3 separate rounds and have each person say one thing per round. This is a great reminder of gratitude and a fun way to bond as a family before digging in.
2. Break a Wishbone
This one is oldschool, but ready to be revived! Traditionally, you choose two people to compete. You extract the "wishbone" from your cooked turkey carcass and have the two chosen people each grab one side of the wish bone. They each make a secret wish and, on the count of 3, they each pull their side until it breaks. Whoever ends up with the bigger half is said to get their wish.
If you're not into wishes, make it about something else. Split your family into two teams and have each team represented by one side of the wish bone. Whichever "team" gets the bigger side doesn't have to do the dishes. (Or make up your own!)
3. Go to the Movie Theater
While we didn't do this EVERY year growing up, it was one of my favorite things we did when we could. So many great movies come out during the holiday season and it's a great chance to spend time together as a family. 
4. Go Tech-Free for the Day
Take a family challenge to go without phones, iPads, laptops and even tv for the day. There may be grumbling at first, but by the end of the day you'll be so glad you did. There are so many distractions in our world that spending a day without technology is a refreshing gift.
In order to make it fun, fill the day with other things. Make a special breakfast together, play board games, work together on the meal, then go for a hike afterwards. Enjoy focused time together as a family without devices. Here are 5 Ways to Connect With Your Kids in 5 Minutes or Less
5. Give a Thanksgiving Toast
Instead of corn kernels, use special glasses (or plastic champagne cups) filled with a sparkling beverage and let each person at the table give a toast before the meal, expressing gratitude for something in their life.
6. Make Your Own Thanksgiving Day Parade
Lots of families watch the Macy's Thanksgiving Day parade as a part of their holiday traditions, but have you ever made your own parade? A fun way to get your kids involved this Thanksgiving is to let them each decorate their own "float" and have your own parade.
This can be as simple as letting them dress up in costumes and parade across your living room, or letting them loose with cardboard boxes, markers and craft supplies to dream up and create their very own float. Another idea is to team up family members and choose prize winners for "most creative," "funniest," or "most impressive." (This is also a great way to occupy the kids while you're attempting to get food ready.)
7. Walk, Trot or Hike
Sometimes getting outside and getting your blood flowing is the best thing to do after (or before) gorging yourself with Thanksgiving goodies. Whether you sign up for a Turkey Trot (local 5K run with a rad t-shirt) to start the day or simply gather everyone after the meal for a brisk walk or a fun hike, get moving this Thanksgiving!
8. Try a Multi-Cultural Friendsgiving
Whether you live far from relatives and do this instead of a regular Thanksgiving or choose another day to do this in addition to what you usually do, Friendsgiving is always a blast! It simply means gathering some of your favorite people together (not joined by blood) for a meal where each person brings something to contribute to the feast.
Kick it up a notch by having everyone bring something that represents who they are, their own family background or traditions, or simply a favorite ethnic food they love. Don't feel like you have to stick to turkey & mashed potatoes. Experience a wide variety of cultural foods together! (Hint: You can declare any day Friendsgiving!)
9. Have it Catered & Hang Out Instead
Several years back, when my grandparents were getting older and no longer able to cook a big Thanksgiving meal, we all made the decision to pool our money and pay a caterer to cook for us. It was seriously one of the best Thanksgiving decisions we ever made!
We still got to enjoy all the delicious favorites, but nobody was stuck in the kitchen all day. Instead, we sat around, sipped coffee, told stories, played games and just relaxed together. Worth. Every. Penny. Just find a local caterer who offers Thanksgiving packages or check out Bob Evans Thanksgiving meals! We have done both and been totally happy. I was surprised that the price was as reasonable as it was. 
10. Feed Someone Else
In the midst of our busy holiday planning, it can be easy to forget about all the people who don't have food regularly, or don't have family to gather with, or have to work on the holiday. One of the best ways to truly express your gratitude this Thanksgiving is to find a way, as a family, to give back. There are so many great ideas you can do on any schedule or budget. Here are a few:
Purchase some canned goods & toiletries and drop them off at your local food bank.
Volunteer at a homeless shelter, soup kitchen or church that is serving food on or surrounding Thanksgiving
Take homemade cookies or some other treat to your local police station, fire department, or hospital where people are sacrificing their holiday to care for others. Tell them how thankful you are for what they do.
Invite someone who is single or a couple without family nearby or someone who just lost a loved one to join you on Thanksgiving. Even if they turn you down, the gesture will speak volumes.
Connect with the international student department at a local college and invite a few international students over for Thanksgiving dinner. The majority of students who come from other countries to study in the U.S. never set foot in an American home! Why not show them what hospitality looks like by letting them experience an American holiday with your family? Plus it's a great learning opportunity for your kids. Let them ask questions about their home culture, family & language.
Or check out 12 Simple Ways Your Family Can Give Back!
Whether you stick with your old ones or try out something new, be sure to take advantage of this amazing opportunity to connect with your family through Thanksgiving traditions.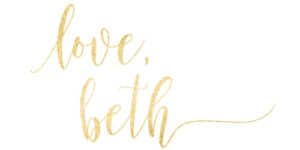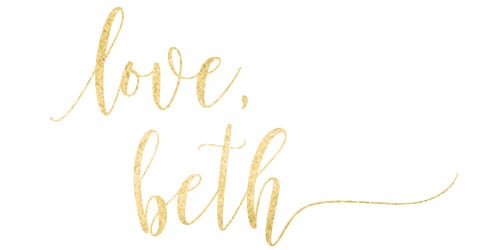 P.S. Be sure to subscribe to our email newsletter for more ideas, strategies & encouragement for shaping your family culture!
P.P.S. Like this post? Use the buttons below to Pin it, Share it on Facebook, or email it to a friend! Thanks!