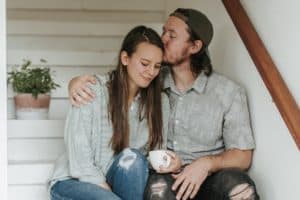 Do you have the perfect husband? You know, the one you dreamed of when you were a little girl eagerly watching Disney princess movies, throwing your arms out and your head back in sweet abandon as you belted out the magical melodies and wished upon a star that one day you, too, would find your perfect prince and live happily ever after.
There's something that happens to most of us as little girls. We're invited into a dreamy fairytale of a story about love, life and marriage that begins to shape who we are. And to some extent, that's a good thing. We were created for relationship. We come alive with love. But this "happily ever after" tale begins to shape our expectations in a powerful way. And how we respond to this story can make or break our marriage.
Marrying Mr. Right
When I first met my husband, we instantly connected. It was like we understood & appreciated each other on a deeper level than anyone else around us. Over the course of the next year and a half, our friendship deepened and we realized that we were in love.
So we did the natural thing and put a ring on it! He popped the question and I said, "Yes! Yes! Yes!" (literally). And we began to move forward with our fairytale.
When I was a teenager, I had made a list of what I wanted in my future "prince" someday. Michael seriously met almost Every. Single. Item. He didn't play golf, which for some bizarre reason was on my list. I don't play golf either. But anyway, I KNEW it was meant to be!
In that first year of marriage, once we had actually tied the knot and knit our lives together, I began to notice that my perfect prince was….not quite so perfect. So I did what any self-respecting wife would do, right? I decided that with a little bit of expert coaching from yours truly, he could become THE perfect prince he was created to be. (I'm a marriage genius; I know. You don't have to say it.)
How to Change Your Husband
Needless to say, my repeated attempts to change Michael didn't go over as well as I'd hoped. I tried open communication. I tried showing him. Nagging was a no-go. I tried crying & complaining. And all it did was make both of us feel disconnected from each other. All of a sudden, neither of us felt cared for or seen or valued.
Then one day, I had a crazy notion: Maybe I can't change my husband. And even more importantly: Maybe I'm not supposed to.
And yet over the past 14 years of our marriage, something amazing has happened. My husband HAS changed. Was he a bad guy before? Absolutely not. In fact, he was pretty great from the beginning. Now I realize that I had more "issues" than he did (and probably still do). But over the years, I have watched him become better at communication, better at loving me, and better at life in general in so many ways. Do you know who is responsible for the change? 100% him and God's hand in his life.
But there are a few things I now know I can do as a wife to help the process.
How to Change Your Husband in 4 Simple Steps
1. Love Like There's No Tomorrow
If you knew that today was the last day you'd ever spend with your husband, what would you say to him? Would the way he haphazardly loaded the dishwasher be the last conversation you chose to have? Or would you have a bigger perspective on your love for him and your relationship together? Would you think about what brought you together in the first place, and how grateful you are to do life together?
Love him today like there's no tomorrow. Love. Changes. People. More than correction, criticism, sarcasm or silence ever has. Love gives people the freedom to be who they are and the motivation to become the best version of themselves.
Think about all the times in your life that someone has inspired or motivated you to make a change. What was it about them that made you want to change? Love your husband like that. No strings attached. Throw away unrealistic expectations. Ditch the performance goals. Just love him. And see what that love does, not only to his heart but to yours as well.
Wondering how to love him well? Start with this simple assessment and ideas from www.5lovelanguages.com.
2. Believe in Him
Sometimes we're so busy setting our own goals for what our spouse should be, we forget to take note of their own dreams & passions. Instead of setting up your own expectations for what he needs to change, tap into his own motivation and join him.
We have a natural tendency as humans to resist change…ESPECIALLY when it involves other people's nagging efforts to change us. But we ALSO have a natural tendency to soften towards people's genuine encouragement. It can completely shift the way we see ourselves.
What are your spouse's dreams? What has he always wanted to do or become? Think about what he's good at now…or what does he have the potential to be good at that means something to him? Become a treasure hunter in your spouse's life. Search for the good and expose it. Want a great, fun way to get to know your husband better? Download the 25 Conversation Starters!
Does he want to go back to school but is hesitant because he thinks maybe he can't hack it? Tell him you believe in him. Express your confidence that he's a hard worker and can figure out whatever it takes to make it happen. Tell him you have his back. Become his biggest cheerleader.
Your respect and encouragement will provide strength for him to make his own changes…the ones he already wants to make. And that will be more impactful than any attempts at changing him.
3. Adjust Your Mindset
Let it go. The need to change your husband…to tweak him or perfect him or "fix" him. Just let it go. Release the idea that you can—and should—change him. Relinquish your need to control who he is and what he does.
Recognize that all it does is hurt your relationship, his pride and the trust you want to share. So ditch your expectations of what he needs to do or be to achieve "perfection." And shift your mindset to one of thankfulness.
What you say to yourself…in the quiet of your own mind…about your husband will shape the way you see him and respond to him on a daily basis. Take charge of your thoughts about him. Rather than let them run wild every time he does something you don't like or agree with, choose to remind yourself of what you DO love about him.
Remind yourself of the times he has done the right thing, or shown you love, or done something to help you. The more you shape your own self talk about your husband, the more you will truly appreciate who he is and that he's yours, imperfections and all.
Sometimes, especially in the midst of hurt or conflict, it can be hard to focus on the positive. The best thing you can do in this case is to partner with God's perspective. When you can't get past where you're at, ask God to show you how He sees your husband. Ask him to show you what He is doing in your husband's life and the potential He sees in him. And begin to pray for your husband. It's really hard to be mad at someone and genuinely pray for God's blessing in their life. Let God's view of your spouse shape your own.
4. Change Yourself
That first year that Michael and I were married, I finally realized that there was only one person in our relationship that I could change. Me.
As easy as it is to focus on what you want to change about everybody and everything else in your life, there's only one person you can ACTUALLY change: you.
The more I focused on trying to change Michael, the more disconnected we felt as a couple. But when we shifted our mindsets to loving and encouraging each other, and instead focused on what we each needed to work on personally, our connection grew so much stronger.
As we each worked on our own issues, not only did we experience personal breakthroughs, but those breakthroughs inspired the other person to work even harder on their own issues. So, basically, we both started to experience positive change in our lives and our marriage grew stronger through the process. We could begin to share the excitement of personal growth instead of being afraid of failing to meet each other's unrealistic and often unexpressed expectations.
Think your spouse needs to be more loving? Figure out how you can be more loving instead. Think they need to work on patience? Start examining your own patience. The more you focus on your own personal growth, the more you AND your husband will be empowered to truly make positive changes.
What's the Point?
Is marriage a fairytale? Maybe not exactly. But the truth is that marriage is a beautiful gift. And when you invest in your marriage, it will be a source of life, love & strength to you and your entire family.
But we get inundated with all kinds of wrong information about love & marriage from a young age. And the more we create unrealistic expectations about what our marriage should be, the worse off we are on so many levels.
Marriage is NOT perfect. Or easy. It's one of the hardest things we will ever do. But it's SO worth it. Your spouse is NOT perfect. And neither are you. And that's why you need each other.
It is NOT my job to change my husband. And I simply can't do it. He didn't marry me to be his teacher…or his parole officer. He married me to be his best friend. That means in order to promote a healthy connection in our marriage, I need to take my role seriously.
Who wants a best friend that's always nagging you about what you're doing wrong in your life? You want someone who sees the good in you and cheers you on. You want someone who will laugh WITH you when you make a mistake and help you get back up again. Not shame you for it.
If you let yourself realize that the beauty of marriage is in the process, not the finished product, you'll have the freedom to become the best version of yourself. And let your husband do the same.
Ready to reignite your marriage in just 20 minutes a day? Join the FREE 5-Day Marriage Challenge here!
Disclaimer: There are situations of emotional, verbal, sexual or physical abuse in which radical change needs to take place in a spouse and outside help is needed. If you are in an abusive relationship, please know that this article is not attempting to remedy that. With all my heart, I encourage you to get help from a counselor, domestic abuse advocate, pastor or friend so that you are safe.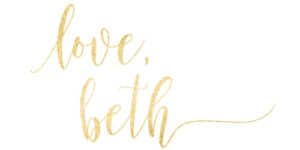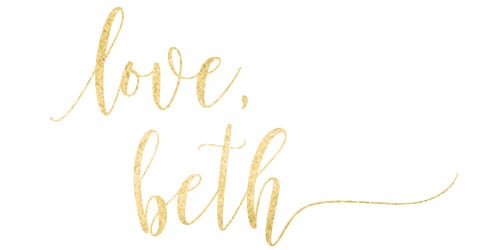 P.S. Like this post? Share it with a friend via Facebook, Pinterest or Email!
P.P.S. Also, be sure to subscribe to our newsletter for more strategies & encouragement!