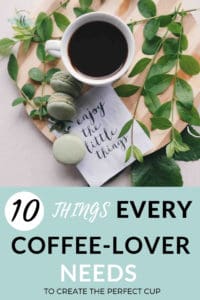 Mmmmm…..coffee. It's so much more than just a drink. It's an experience. There's something about that bold, aromatic, caffeinated cup that gives you an extra boost of courage and motivation to tackle challenges and embrace life. When I first met my husband he didn't drink coffee. *GASP* He was….a tea drinker.
I decided right then and there, that if I was going to marry this guy some day, I had to convert him. It took some coaxing, but he went from tea-only to my favorite barista in just a few short years. Coffee is now something we bond over every morning. It's our 6th love language.
No matter what's happening and how frustrated we may be at each other, when he hands me that freshly ground, lovingly crafted cup, I can't help but fall in love with him all over again. We even joke that coffee magically turns anything into an adventure. Running boring errands? Swing through the drive-thru of Starbucks and *bibbidy bobbidee brew* you're now on an adventure! Headed to an early morning work meeting, whip up a delicious pour over and *americano caddabra,* you're now a master meeting blaster!
But in order to create the PERFECT cup of coffee, you need the right tools for the job. So check out the staples in our coffee collection!
BREWING METHODS
Everyone has their preferred brew methods and they come with a wide range of prices. Here are a few easy and affordable tools for brewing your perfect cup that even high-end coffee shops approve of!
This post contains affiliate links. That means I earn a small commission on qualifying sales at no cost to you. I only recommend things I use and LOVE or would buy myself!
This is actually our preferred method of brewing. It's simple, easy to do, very affordable, and consistently creates a delectable cup of coffee. You can put it directly on your mug of choice or get a really sweet looking pour-over stand (see below).
A french press is a great, easy way to create a rich, medium-bodied cup of coffee. If you like your coffee a little more dense than a regular drip method, this is definitely the way to go. French pressed coffee requires a coarser grind of bean, which makes it less acidic than coffee brewed with a finer grind. So that's a plus if the acid of coffee bothers you. We also got a 51 oz french press to make it easier for creating multiple cups at a time when we have guests over.
This is my husband's favorite brew method! It's super easy and very affordable, plus it's small and great for traveling! It uses a similar concept to the french press, but uses a pocket of air (hence the name) to "press" the coffee through instead of steeping like a french press. This makes it less oily than a traditional french press. Since not as many people know about it, it makes a great gift for the coffee-lover in your life!
If you really enjoy a good latte (hot or iced), or if the smoothness of an americano appeals to you more than a regular cup of coffee, this is the way to go! We've had a few different ones over the years in all different price ranges. But our FAVORITE one is an expired model that stores the beans in an airtight container, grinds them and brews the espresso with a push of the button.
Of course, it also has a steam wand for making that frothy milk you love for lattes and cappuccinos. So this is the only thing on my list that I don't have the exact same one, but something similar. There's a huge range of prices and features for espresso machines, so just check the reviews and find the right fit and price point for you!
COFFEE ACCESSORIES
We got this exact grinder as a wedding present (it was on our registry) and over 12 years later, it's still going strong! We even dropped it one time and the top cracked, but we taped the outside and it still works fine.
There are 2 reasons to get a grinder like this. 1. You need a grinder because the BEST cup of coffee you'll make will be one with freshly ground beans. It doesn't get any fresher than grinding them at home. 2. This grinder has adjustable settings, so you can grind your beans specifically for a french press, pour over, or however you like to brew.
Plus it grinds them to a more unified size than one of those small electric grinders, making for a better cup of coffee. What I also LOVE about this grinder, is that the top container is airtight! So you can store your whole beans in there and just push the button to grind whenever you're ready to make a cup!
We didn't get this one until several years into our coffee obsession, but it has been a game changer!! Whether you do a french press, a pour over or an aero press, this kettle will help you create the perfect brew.
Why do you need this over a regular electric kettle? Two reasons: 1. The gooseneck is designed so that you can slowly and evenly cover your freshly ground beans with water, making for a smoother and more delicious cup of coffee. 2. It allows you to program the PRECISE temperature and HOLD IT THERE! If you use a kettle on the stove or a traditional electric kettle, you end up boiling your water (212 degrees). But what this does is basically scalds your beans, which alters the flavor.
The temperature range you want your water to be for brewing is between 195-205 degrees. This kettle allows you to find and use the exact temperature for preserving the taste quality of your beans.
Half the fun of doing pour overs is a a sweet looking pour over stand! There are lots of great options out there that are versatile and sleek looking. Etsy has a ton of handmade ones that will instantly turn your counter into a designer coffee bar. If you're into DIY, you can make your own! Here's one my brother whipped up for me as a Christmas present. I love it! Or you can always order a stainless steel one that works for regular or travel-sized mugs.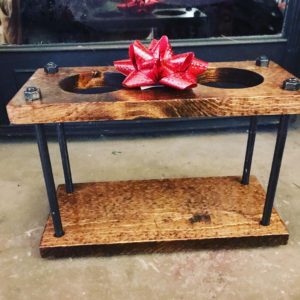 This depends on just how precise you like to be, but it's a great choice especially if french press is your favorite brew method. Because of the different types of beans and various grinds, a scoop or measuring spoon is not always the most consistent way to measure. A scale is the only way to get that consistent amount for the perfect cup of joe. Thankfully, you can pick up a good scale pretty inexpensively.
THE MOST IMPORTANT SECRET TO GREAT COFFEE: THE RIGHT BEANS
No matter which brewing method you choose and which tools you end up with, the #1 most important choice is going to be your beans. I drank sub-par coffee for YEARS, loading it with cream and sugar to make it actually taste good.
Then I discovered that not all coffee beans are created equal. When I started purchasing higher quality, small-batch roasted beans, it changed my coffee experience forever. I actually drink my coffee black now, it's that good.
But good quality coffee can be expensive. Then we discovered Mistobox at a friend's recommendation! It's a coffee subscription service that sends you bags of small-batch roasted coffee from around the country, based on your taste profile! You can choose the regions, roasts and flavor notes you prefer, or you can let them just choose for you and then go online and review them, so that they can hone what you like and send you more of that.
The best part is that it's considerably cheaper than if you were to walk into any of those coffee shops and just buy a bag of beans, and shipping is part of the subscription price! It's become a fun way for my husband and me to connect and has drastically improved our daily coffee experience. (Can you tell I love it??)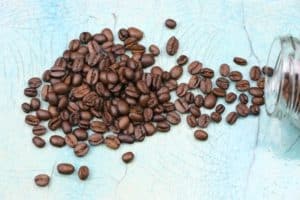 THE FINAL PIECE
This one is absolutely a matter of preference. Maybe keeping your coffee warm is your top priority, so you want a stainless steel, insulated mug. Or maybe beauty is more important to you. For me, I prefer to drink out of a ceramic travel mug, even though it doesn't hold the heat as long.
Whether you're looking to impress your guests with amazing coffee in the cozy home you've created or just want that dreamy, morning cup that warms your soul, these tools will help you create the PERFECT cup every time.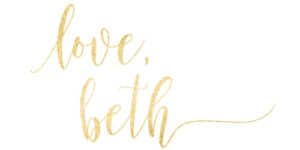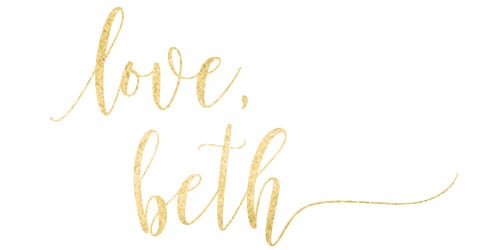 P.S. Like this post? Share it on Facebook, Pin it to Pinterest, or send it via email to someone!
P.P.S. Want more simple strategies for a happy family? Be sure to sign up for our weekly newsletter for ongoing encouragement and tips!
As an Amazon Associate I earn from qualifying purchases.