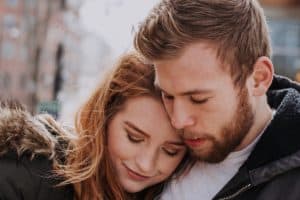 Do you ever wish your spouse understood you better? Or wish you could know what they're thinking or how to connect with them more? Looking for a fun way to boost your marriage connection?
You may not be able to read their mind (as nice as that would be), but there are a few simple things you can do that will help you connect and understand each other on a deeper level.
Benefits
This post contains affiliate links. That means I may earn a small commission on qualifying sales. I would never recommend something unless I love it and would actually use it.
Great, long-lasting marriages are built on solid friendships. Solid friendships are formed when two people continuously seek to know and understand one another.
Even if you completely knew your spouse when you got married (which you didn't). The person you're married to now is not the same person.
We all change over time. We get older, have kids (or don't), and go through hard things. Our bodies change. And through it all, we learn things, we change our minds, we mature, and we grow. 
The Key to Friendship
In order to have a healthy, thriving marriage, you have to be committed to ALWAYS being a student of your spouse. The moment you're convinced you know everything about them, you stop seeking to learn and understand. And in so doing, you start to disconnect.
But viewing your spouse through the eyes of a student allows you to deepen your understanding and relationship on a daily basis.
The more you learn about each other and seek to understand how the other one thinks, dreams, fears, and loves, the stronger your connection will be. Dr. John Gottman calls this process "love mapping." 
If you want to reignite your marriage, be sure to check out my Free 5-Day Marriage Challenge here!
Check out these 3 FREE assessments to help you boost your marriage connection:
This post contains affiliate links. That means I may earn a small commission on qualifying sales. I would never recommend something unless I love it and would actually use it.
1. Fear Assessment
Did you know that you and your spouse both have unique fear archetypes? Everyone is afraid of something. But it can look and feel different for each of us. One of the best ways to get to know your spouse is to understand their deepest fears and how those fears impacts their everyday life and decision-making.
Author and blogger, Ruth Soukup, just came out with a new book called Do It Scared. It's based on a survey of 4,000 people about how fear holds them back. Ruth and her team analyzed the results and came up with 7 fear archetypes, which are like unique fear styles that people operate from.
Michael and I took this one and found it super interesting. It both confirmed some of our suspicions and gave us fresh insight into understanding how fear plays out in each our lives. It also gave us some ideas on how to encourage each other to break out of fear and go for our dreams, even if we have to "do it scared."
Cost: FREE (Premium Assessment available for about $15 – Where the free version shows you your top fear archetype, the premium shows you where you rank on all 7.)
Time to Complete: About 10 minutes
Where to Find It: www.doitscared.com/dis-assessment
2. Personality Assessment
I'm totally a personality test nerd. Maybe it's my counseling background, but I LOVE taking them and find them SO helpful in understanding myself, my husband, and everyone around me. I truly believe that understanding your own and your spouse's unique personality is one of the best tools for healthy communication and connection in your marriage.
The old "opposites attract" adage is still alive and well and personality plays a major role in how those opposites create challenges and also provide balance in a marriage.
Choose Your Favorite
There are a TON of different personality tests out there and, despite what some may think, the majority of them are based on very similar concepts (that have been around for literally thousands of years), with just a few nuances. So feel free to try a few and find the one that resonates most with you.
This particular test is based on a quadrant (d-i-s-c) and helps you find your primary and secondary personality styles and how that impacts your communication and so many other areas of your life. I love it because it's quick, simple to understand, and I've seen its accuracy for tons of people that I work with.
A Word of Wisdom
The important thing about taking a personality assessment (whether this one or Enneagram or Myers Briggs or whatever you like), is not putting yourself or your spouse in a box. There may be aspects of the test results that seem "right on," and others that simply don't resonate. Use the results as a talking point to understand each other and not as a bottom line. 
It's also really important to know that, while historically, personality has been viewed as a fixed entity…something that doesn't change over time…more recent research suggests otherwise. The more we study personality and the brain, the more research is suggesting that our brains can rewire themselves and change aspects of our personality with environmental changes or intentional habits. 
So don't feel trapped by this test, but rather use it as a tool to understand and grow.
Cost: FREE (You can pay for an upgraded set of results if you want, but the basic one is still great.)
Time to Complete: About 10 minutes
Where to Find It: www.crown.org/pid/
3. Love Language Assessment
This one is based on Gary Chapman's popular book, The 5 Love Languages. It has helped millions of couples and is something I recommend to all the couples I counsel.
Even if you've taken this assessment before, I encourage you to take it again and see how your results may have changed over time. Even if they haven't, taking it again will give you and your spouse a great excuse to see how you're doing at loving each other in your unique love languages and how you can grow in this important area of your relationship.
A Word of Wisdom
Listen to understand, not to coach your spouse. This is a great chance for both of you to grow, but ultimately your focus should be on how YOU can grow in this area, not how your spouse should grow. Take some time to talk through ideas for loving each other well.
What worked to make your spouse feel loved when you got married, or even just last year, may not have the same effect now. Continue to be a student of your spouse in this key area and gain some fresh insight. This is one of the best and most rewarding investments you can make into your relationship.
Cost: FREE
Time to Complete: About 10 minutes
Where to Find It: www.5lovelanguages.com
These 3 assessments are a great way to pursue a deeper understanding and appreciation of your spouse. One of the best ways to do them is as a date! Don't try to do all 3 at once, but choose one at a time, each of you complete them separately, then get back together and talk about your results!
A Word of Wisdom
Remember that your goal is UNDERSTANDING and CONNECTION, never being right or feeling justified in your weaknesses. This is an opportunity to be vulnerable with each other. And your role is to know one another so you can protect each other's vulnerabilities and encourage each other in your own journey of growth.
The more you focus on changing YOU and simply supporting and encouraging your spouse, the safer both of you will feel in your relationship and the more likely true growth is to happen.
Like this post? You may also enjoy…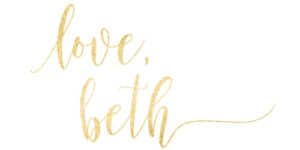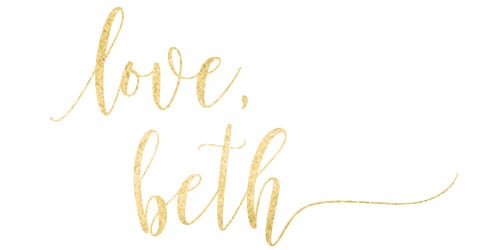 P.S. Like this post? Pin it to Pinterest, Share it on Facebook, or Email it to a friend using the buttons below!
P.P.S. Also, be sure to Become an Insider for more simple strategies and ongoing encouragement for a happy family life!