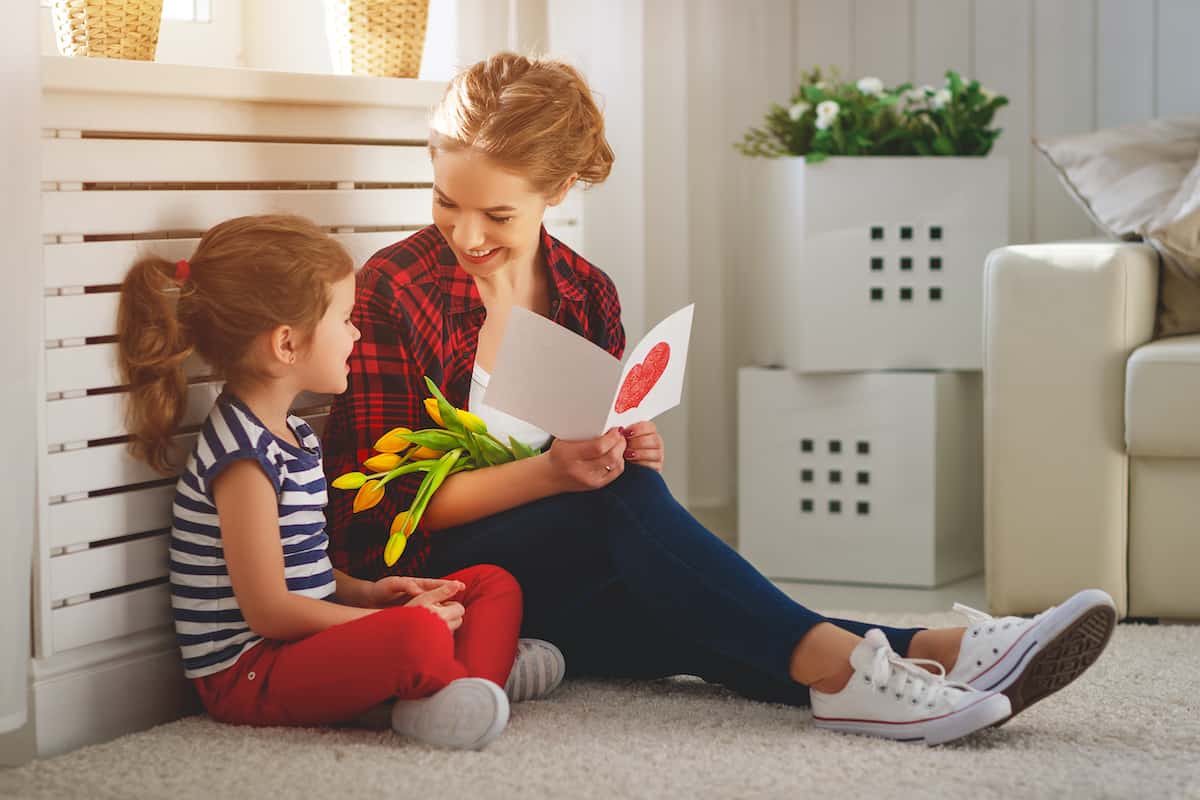 Mother's Day is a great way to honor the women in our lives who mean so much to us. But what if we could make it even more meaningful with a creative Mother's Day gift idea that blesses others as well?
Right now, so many things are up in the air. In the midst of the uncertainty, helping others is a great way to stay focused on the things that matter most.
So this year, as you think about the perfect Mother's Day gift, consider choosing one that also supports a small business. Not only will you be honoring the mothers in your own life, but you will be helping other moms, single moms, entrepreneurial moms, and all kinds of hard-working moms to put food on their tables as they celebrate with their own families.
Check out these 12 Perfect Mother's Day Gift Ideas that Support Small Businesses:
There are NO Affiliate Links in this post. I don't receive any compensation for recommending them, I just love them! 
1. A Bag of Coffee Beans from a Small-Batch Roaster
If Mom is a coffee drinker, this gift is right on target. Many local coffee shops either roast their own beans or purchase bags of coffee beans from small-batch roasters, both of which could really use your support. If you don't have a good one near you, here are a few of my favorites who will ship your beans to you (or directly to Mom):
2. A Gift Certificate for a Photo Shoot (Family or Individual) with a Local Photographer
With the ban on large events, SO many weddings, graduations, and parties that would hire a photographer have been either postponed or canceled altogether. A great way to support your local photographers is to purchase a photoshoot in advance! You can even consider an outdoor, social-distancing photoshoot in the near future if you don't want to wait.
If this seems out of your price range, reach out to local photographers to see if they are offering any deals right now. They may just work with you on the price.
3. A Painting Kit from a Local Ceramic Painting Shop or Art Studio
You may not be able to attend a 'wine and canvas' event with Mom, but you can still purchase a take-home painting kit from many local shops or studios! If your mom isn't living in your house, consider purchasing two and shipping one to her. You can hop on a video call and do your own virtual edition of a wine & canvas night together!
4. A Delicious Box of Chocolates from a Small Chocolatier or Local Candy Shop
Our town has several local shops that make the most ridiculously delicious truffles. Why not order online or do a curbside pickup of the perfect box of chocolates while supporting a small business that may not be considered "essential" right now? If you don't have a local chocolatier, here's one of my favorite small businesses that also ships: Sweet Designs.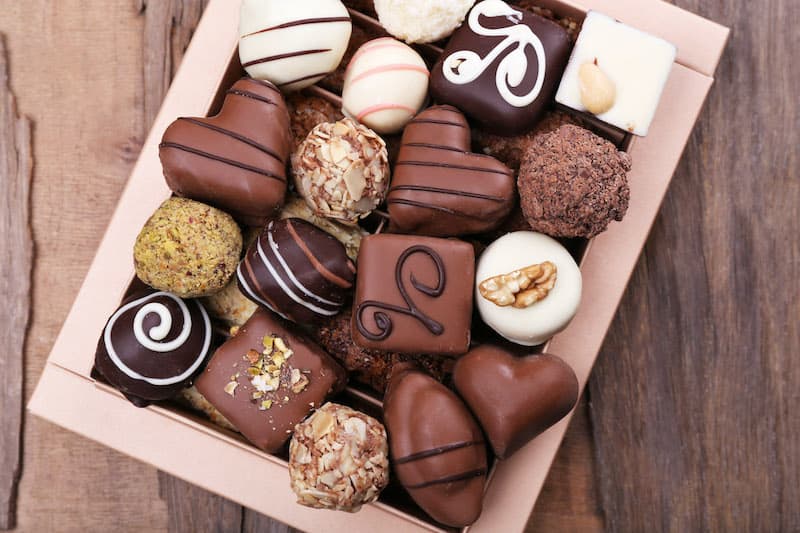 5. Carry-out Dinner From Her Favorite Local Restaurant (or a Gift Card to it)
Not having to cook dinner…especially if sheltering in place is the norm…is the BEST gift for many moms right now. Consider grabbing carry-out from her favorite local spot or trying a new one! For bonus points, you can even set the table, light candles, and play soothing music for the perfect dinner in. Just make sure Mom doesn't have to clean up afterward.
6. A Piece of Hand-Stamped Jewelry from a Local Shop or Crafter
Maybe you can't take Mom on a shopping spree at the mall right now, but there are so many great local shops that offer beautiful and meaningful options! If you're looking for a customized piece of jewelry or a gorgeous pair of earrings that fits your budget AND supports small business, you have to check out Océanne in Cleveland, Ohio!
Anne, the owner and artist, is a wife, a mom, an entrepreneur, and a true creative. She is not only passionate about creating beauty you can wear, but empowering women through each step of the process as well. Did I mention you can order online and have the pieces shipped to you? Check out some of my faves below.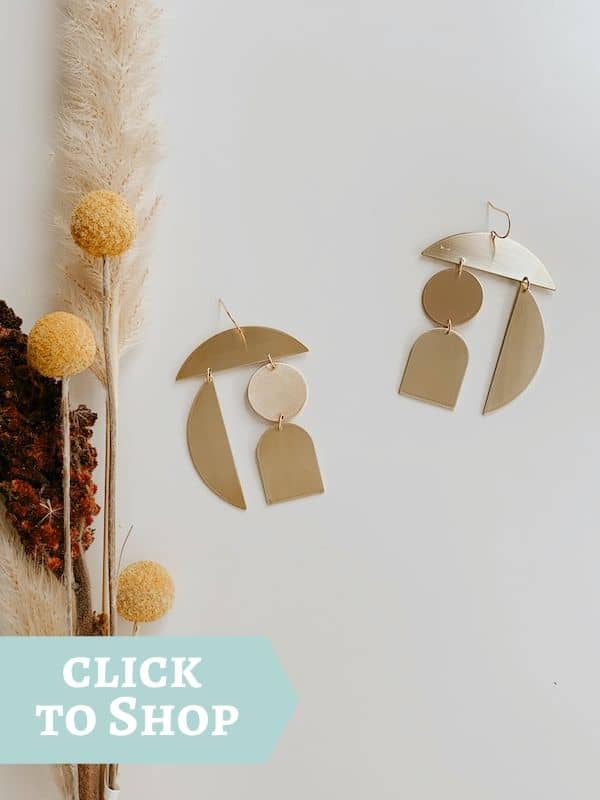 Or these stunning earrings:
Or this customizable hand-stamped beauty: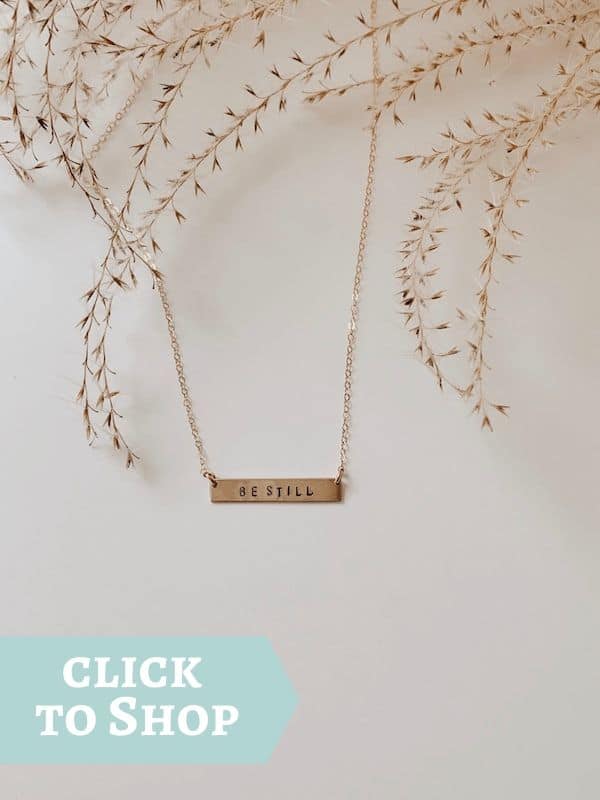 7. A Handmade Candle or AromaTherapy Items From a Creative Entrepreneur
Instead of purchasing a candle or perfume from a big box store this Mother's Day, see what's available from local vendors! Many local business owners are happy to ship it right to you.
Don't have one by you? Check out the Cleveland Candle Company or Scentsable Health.
8. A Gift Certificate for a Massage, Facial or Manicure for a Later Date
Closing salons and spas was a big hit for small businesses in the beauty industry. A great way to support them right now and pamper Mom in the future is with a gift certificate!
9. An Ice Cream Subscription or Ice Cream Party Pack from a Local Creamery
Our friends gave us a gift card for a party pack from a local ice cream shop and it was seriously the best thing ever. Spoil Mom with an ice cream party at home by getting curbside pickup from your favorite local shop!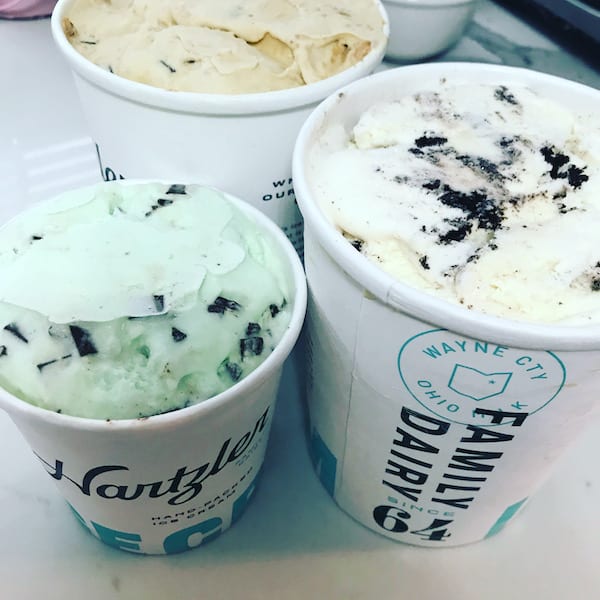 With so many people's plans changing, some online small business owners are hurting too. Consider ordering a beautiful piece for Mom from a small shop on Etsy like Dreams by Kelsey! There are SO many great ones to choose from!
11. A Beautiful Houseplant or Fresh Potted Herbs from a Local Greenhouse or Garden Center
One of my favorite gifts this past year was a simple snake plant from a local garden center. Do a quick search online for local greenhouses, garden centers, or plant shops and give Mom a gift that will last! Some of my favorites that I can actually keep alive are snake plants, mother-in-law's tongue (terrible name, I know…especially for mother's day), aloe vera, money tree, and jade.
12. A Virtual Private Lesson with a Local Expert (Music, Language, Gardening, Hair, Photography)
From music teachers to photographers to hairstylists, there are lots of amazing experts in your area that could benefit from your support. Consider hiring one to do a virtual private lesson for Mom.
Has she always wanted to get into photography? Is she struggling with a certain knitting technique? Does she want to brush up on her Spanish with a native speaker? Give Mom the gift of education while providing income for a local business owner. Create your own beautiful gift certificate with these free printable gift certificates!
Choose the Perfect Gift
Moms around the world are working hard to care for their family while juggling so many other things. What better way to honor them than choosing a unique gift that blesses both them and others? I promise, she will love it. Don't forget to grab your free "All About My Mom" Printables Here!
Like this post? You may also enjoy…